It was the first day of practice! Tatum prepared by trying on all of her socks and her shin guards.
We arrived early,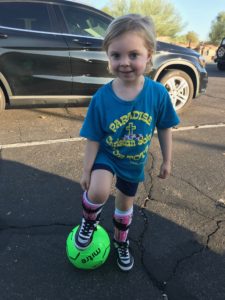 and picked up her shirt.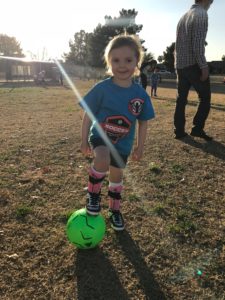 All ready. Now it was time to meet Coach Nile. I think he just came off the plane from Australia. He just bleeds Australian with his cute accent and nice smile.
He asked a question to the kids, and guess who raised her hand?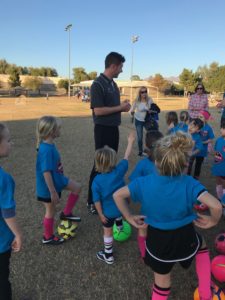 Ok, now it's time to play. The first practice was more Tatum just running with the kids. I am not sure if she is ready to kick, but at least she's running like a mini-cheetah out there!
She will miss the first game due to our trip to Utah. Sad face and happy face.
See you next Friday!