When we go to Geron, he always pretty's us up! It was Tatum's first time to get her hair washed and styled too!
Well, when we got home, we were a bit tired and grouchy. I was actually. She knew I needed a big hug. So she drew us together and gave me that needed hug and then some.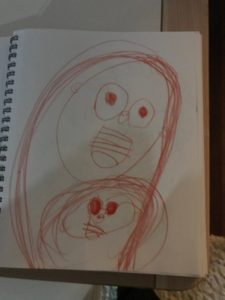 It worked because the rest of the night I was beaming with joy. Tot, you're the best. And your hair is sure pretty too!