I'm not going to let her turn 5 yet. But, we'll celebrate anyway. Her real birthday     is on November 22nd, but we got ahead of the festivities with family and friends at the train park on Friday the 17th. I had asked Tatum what theme she wanted and she had one word:
DOGS
Well, ok then. Let's make it "Paw"ty! That meant paw and doggie everything. Paw pads, paw stamps, paw pencils (these were party gifts)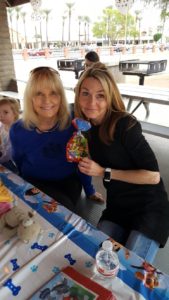 Ok, back to the start. Mom bought her a Paw Patrol shirt for the party.  Paw Patrol became more of the theme.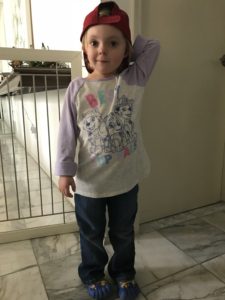 I headed over early to set up with Bianca's (her sitter) help. Doug dropped off the PAW balloons (25 of these babies….blown up thanks to Dougie!)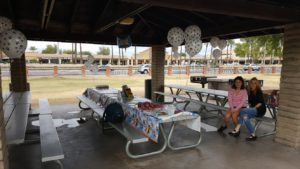 All started coming about 4, but right before, Tot, mom and Doug showed up with cake in hand. Mom made (from scratch!)  the cutest cake with Paw Patrol Rings all around.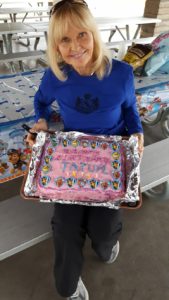 Tatum took off to play with her buddies and we all just hung at the Ramada.
She did come back for a snack or two,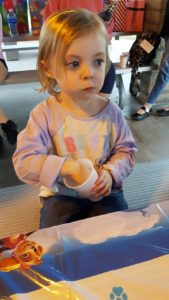 but she was more interested in playing with her friends from school, Alice, Carly, and Chloe. Ethan, Jack, Vivian, and Adrianna joined us. A few of my friends came to celebrate too.
Finally, it was time to cut the cake!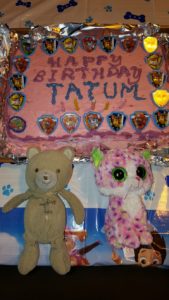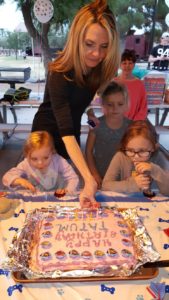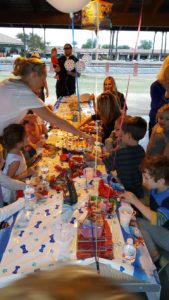 Hi Susan!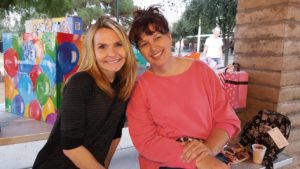 and Shannon! (with Vivi)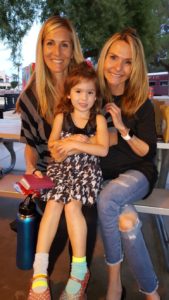 Hi Kyle!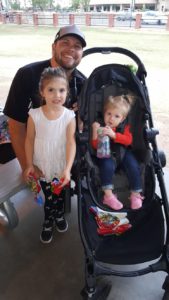 My favorite mom!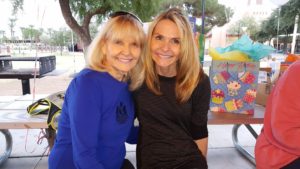 My favorite guy..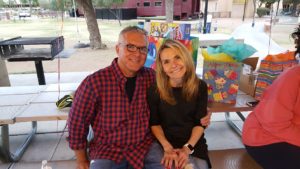 My sweet Tot.. I can't get enough of you.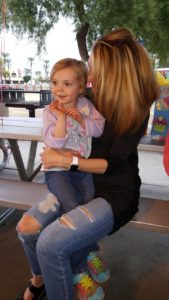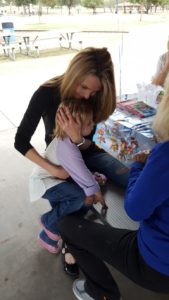 It was time to have a little train time. Cana took our pic (thanks Cana!) I just realized she is not in any pics. OOPS!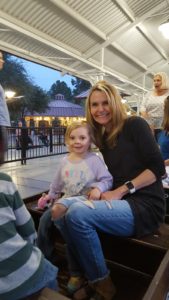 We headed home to open gifts and figure out the system for organizing them (that's my OCD showing)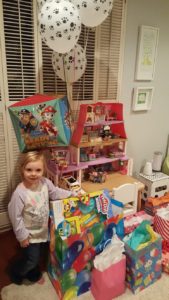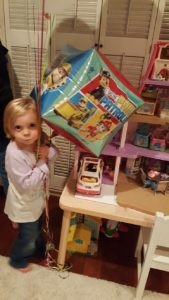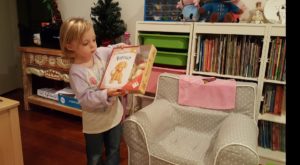 Wow. It only has just begun. There will be more to come on Wednesday. I'm so grateful to our family and friends. We love you little Tatum Tot!!!