Why do we draw everyday? Why did I make sure she had an art cart?
It's for moments like these.
Last night, we read about a little mouse named Tillie.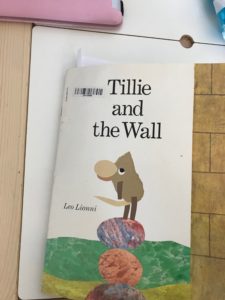 It's about a curious little mouse who wondered why there was a wall next to their home. No other mouse really cared, but Tillie was determined to find out what was on the other side. For his determination, he was rewarded with new friends, experiences, and expanding his world.
Well, it also inspired Tatum to draw what she saw.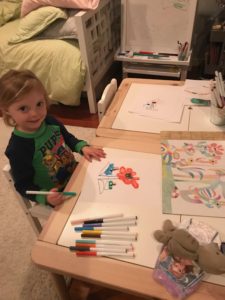 She stayed up late focused on getting it right. (She went through six pieces of printer paper). She was determined.
This inspired Tatum to draw other colorful pieces as well.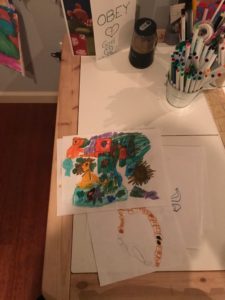 With her own style, I love watching it be watered every day.
Thank you Tillie for showing us tenacity and not giving up!