Tatum has been practicing for her last hoorah at theater camp.
Coti has been taking it all in, and it has made him so sleepy! He loves to rest on Tot's bed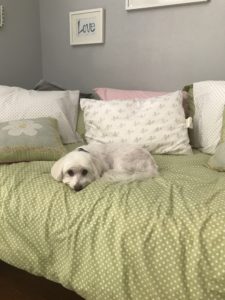 She was in this camp for Disney back in June, and now she is going back this week for Fairy Tales.
Every morning she gets ready to go with a song and practice. But today, this particular day, she wanted to get Coti involved, and did he ever!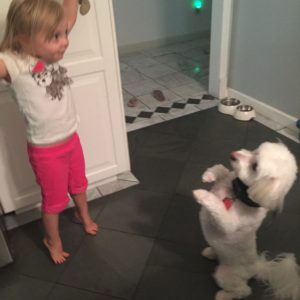 Tomorrow is her big performance, but whatever happens, I think today was the big day with Coti!