Tatum's mommy. Doug did it again. He completely wowed me over with a birthday party that will be hard to top. How did he do it? Hiring the best event planning company? Going to the top caterer in the valley? Neither. He did it all by himself from the invitations to the cake. Who does that!? And even includes my friends and family… awesome.
When I first arrived, two pink heart balloons welcomed me.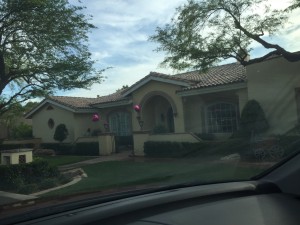 Then I came inside and his dear friend Ted was slicing watermelon as Doug finished the beef brisket which was cooking all day and prepared the day before. He took the day off before the party so he could get everything done. I think he just wanted a day off and needed an excuse, but don't tell him I told you that!
Seriously, though, the setup was impeccable and the guests would be well taken care of. My buddies started to arrive.
Suzy Q (Susan) got her margarita and I got her to give me a big smile…Love you sister!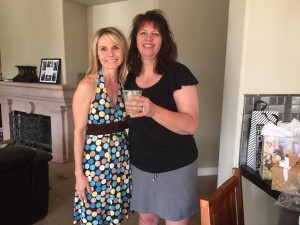 My buddy Denise who I just adore.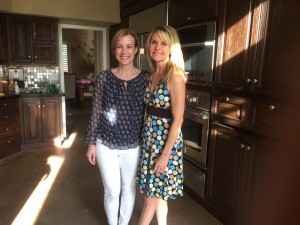 and hubby Petro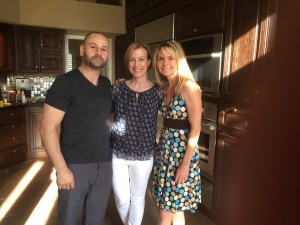 Doug making sure the beers were ready to grab.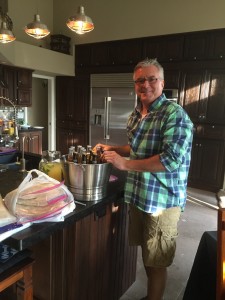 Sharon and Andy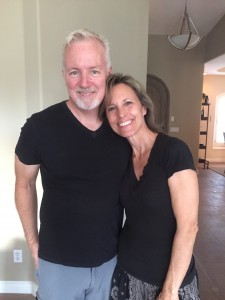 And I needed a shot with my dear friend, Sharon.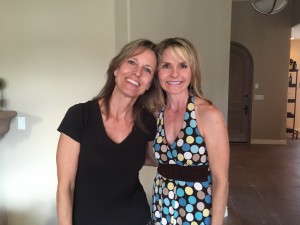 And hooray! Kelly (my cousin) with Nyla and Levi….they're getting so big!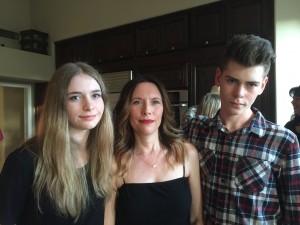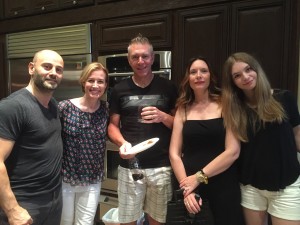 Melissa..my dear friend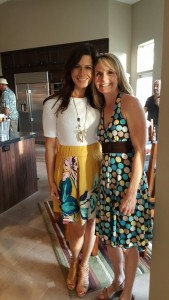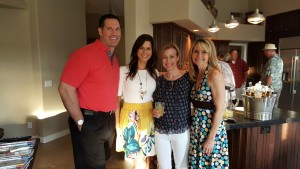 and her hubby, Ethan. …love these two.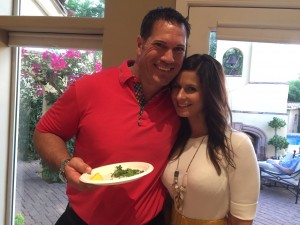 Family of Doug's came: Craig (bro), Darlene (mom), David and two daughters, and Andy (Craig's son)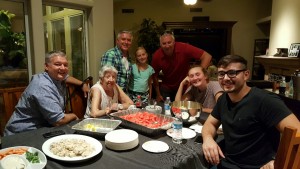 the spread was beautiful outside on the patio..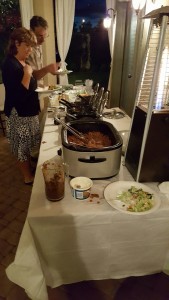 Terri and Leti and more friends in the dining room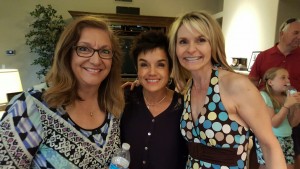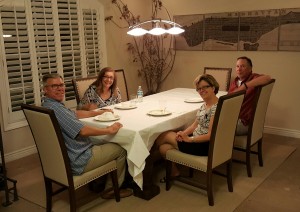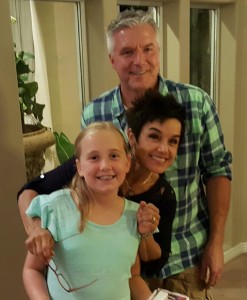 Waiting for the cake on the patio. We all wanted to just move in because of this gorgeous back yard.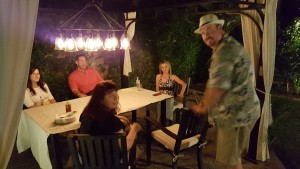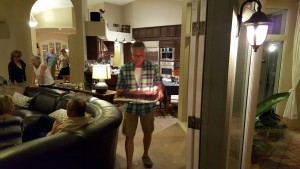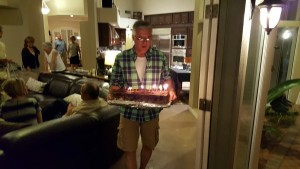 Telling us about this cake…he totally made it from scratch. Vanilla frozen yogurt with pecan crust and dark chocolate. Cupcakes, you have lost first place. EVERYONE salivated over this. Good thing he didn't leave it in the back of his car too long.
Baby, I love you. Thank you for making my evening so very amazing. I can't imagine a nicer more special thing to do for girl. You make me feel like a queen.